Since 2005, the

ACR

has joined human rights activists and conflict resolution practitioners to celebrate Conflict Resolution Day on the third Thursday of every October.

The goals of Conflict Resolution Day are to:
• Promote awareness of mediation, arbitration, conciliation and other creative, peaceful means of resolving conflict;
• Promote the use of conflict resolution in schools, families, businesses, communities, governments and the legal system;
• Recognize the significant contributions of (peaceful) conflict resolvers; and
• Obtain national synergy by having celebrations happen across the country and around the world on the same day.
View our Conflict Resolution Titles
Click on the cover image for more information on each title*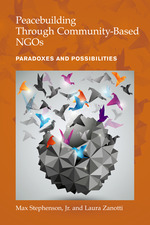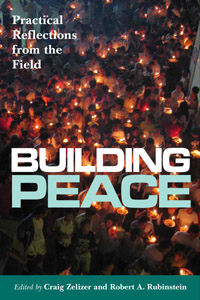 NEW
Coming Spring 2013
Conflict Assessment and Peacebuilding Handbook

Lisa Schirch

The handbook contains 1) conflict assessment exercises; 2) self-assessment exercises; and 3) peacebuilding planning frameworks. Conflict assessment exercises help to map the factors increasing conflict and the factors supporting peace. Self-assessment exercises help narrow priorities and assess abilities of those planning peacebuilding. Peacebuilding frameworks offer a range of program options.
To receive a review and/or exam copy of our conflict resolution publications, contact Marketing Associate Jennifer Kern at Jennifer@styluspub.com.